Located just 24 miles from downtown Chicago,
Glen Ellyn Homes for Sale
are within a historic small town in DuPage County and ranked as one of the
best suburbs
near Chicago to live. Incorporated in 1896, Glen Ellyn is rich in both history and residential style. The village is home to an eclectic range of architecture, much of which is well-preserved from the 19th century.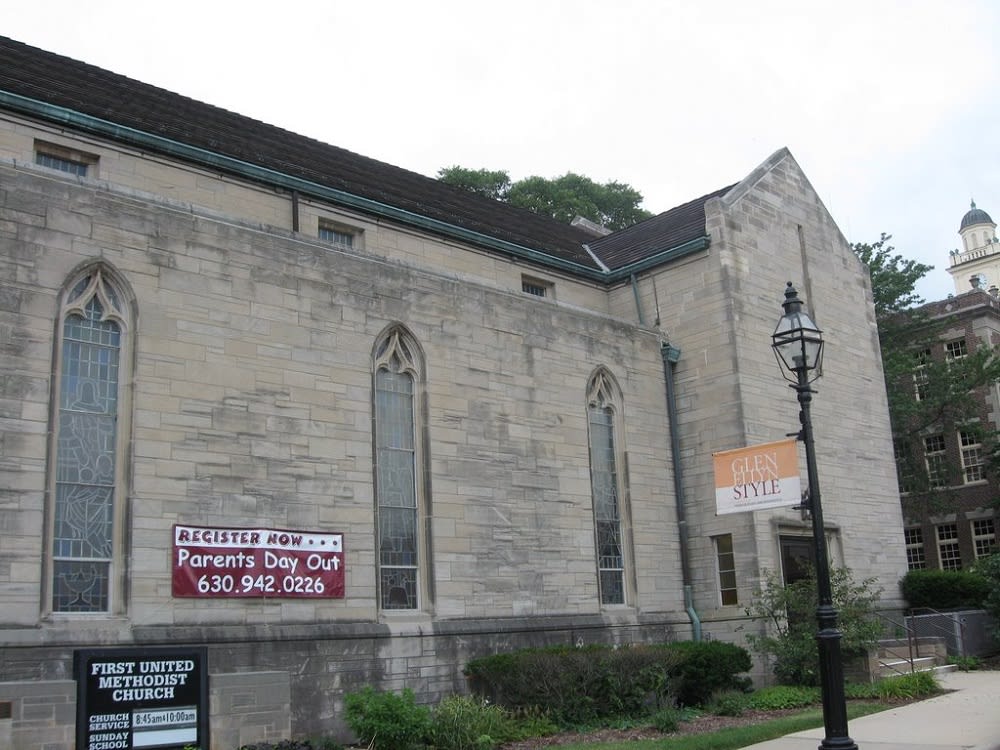 Image credit: mapio.net
Gothic Revival Style

Gothic Revival (which is also referred to as Victorian Gothic or Neo-Gothic) was an architectural movement that began in England in the late 1740s. The Gothic Revival draws inspiration from the original, pan-European Gothic movement of the 16th century, which featured decorative patterns, finials, lancet windows, and hood moldings.


The most
identifiable
feature of this style is the pointed arch, which can be used for windows, doors, and other decorative elements such as porches, dormers, or roof gables. Other details include steeply pitched roofs and front-facing gables with delicate wood trims, which are known as vergeboards or bargeboards.
Glen Ellyn Real Estate
best example of the Late Gothic Revival style is the First Methodist Episcopal Church. If you make your way around the large building, you'll notice the key characteristics of the Late Gothic Revival, and that makes the church stand out as a classic example. The steeply pitched roof and high pointed arches are distinct.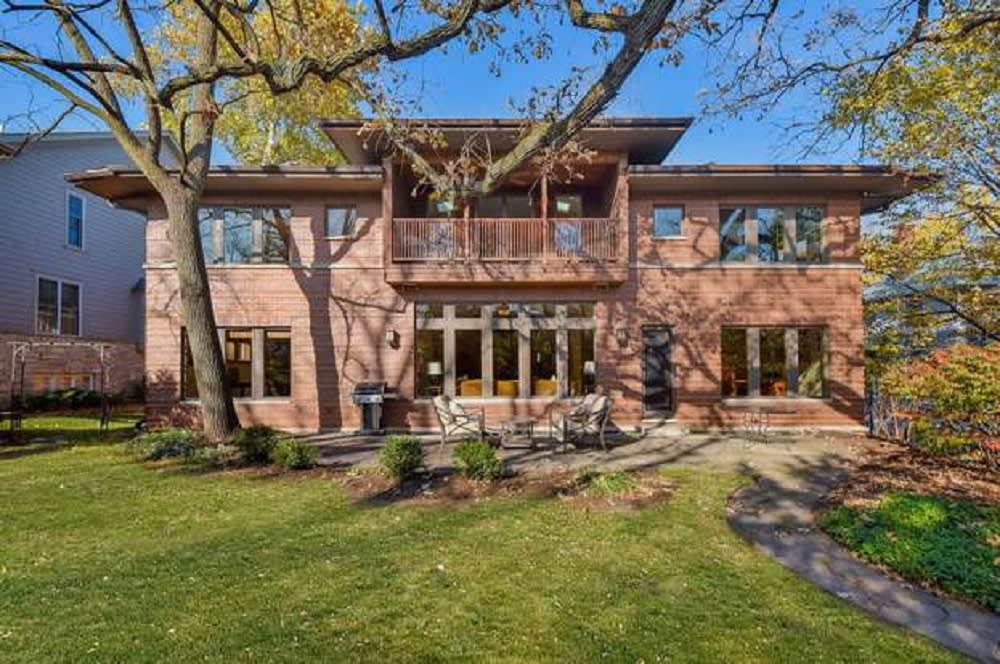 Image credit: redfin.com
Prairie-Style
Prairie-Style architecture is accentuated by its surrounding environment—even when it's used in suburbia. Most
Prairie-Style buildings
are one or two stories and include an open floor plan, a low-pitched roof, broad overhanging eaves, strong horizontal lines, ribbons of windows, and a prominent central chimney. This style is considered the first distinctly American architecture style—a cultural feat, considering most styles of architecture are adapted from European designs.
The best example of Prairie-Style architecture in Glen Ellyn is the house at 457 Cottage Avenue. The home's curb appeal establishes its Prairie-Style vibe, with lush greenery that emphasizes the low-pitched roof and overhanging eaves. If you were to take an
inside
look at the house itself, you'd find an open floor plan and two-story layout.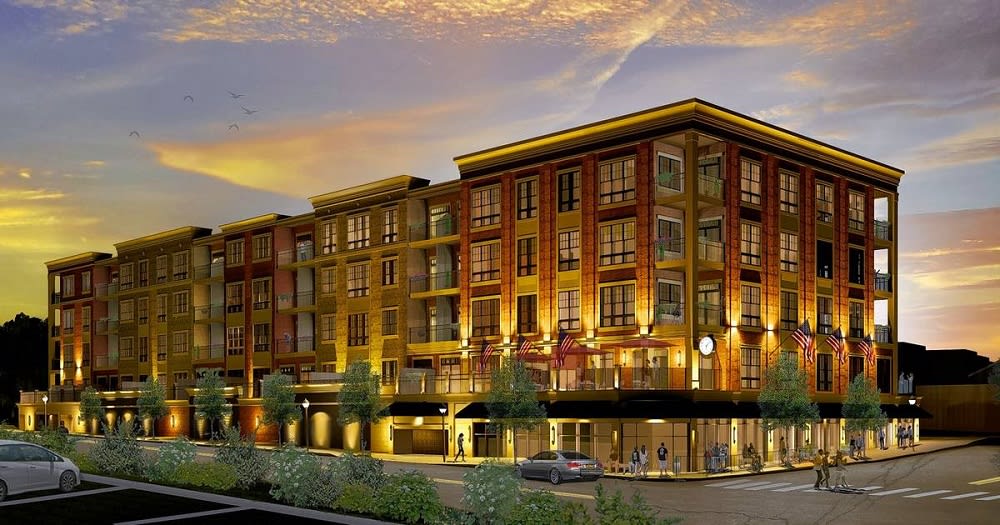 Image credit: dailyherald.com
Tudor Revival Style

Tudor Revival architecture (referred to as mock Tudor in the UK) is known for its roots in 19th century England. It's based on not only the original Tudor architectural style of the United Kingdom, but takes inspiration from English vernacular architecture from the Middle Ages, which survived all the way into the original Tudor period (the late 1400s to early 1600s). It's said that the original Tudor architectural style was a tentative introduction to the Renaissance, and you can see that in the revival style.


The most
identifiable
features of Tudor Revival architecture are the lavish use of half-timbers, large groups of rectangular windows, rich oriel or bay windows, complex rooflines featuring gables, artistic chimney treatments, and lots of brickwork (which tends to be arranged in patterns). The interior of Tudor Revival buildings often includes wood-paneled walls and molded plasterwork to decorate ceilings, cornices, and walls. It's generally an imitation of Renaissance ornamental motifs.
In Glen Ellyn, there are a couple of well-known buildings that use the characteristics of the Tudor Revival, and more or less adhere to the style's rules. One is the F.T. Tomlins Building, which is an apartment complex with many rectangular windows and a lot of intricate brickwork.


Another example would be 520-526 Hillside Avenue, which is a residential design with brick and window styling reminiscent of the Tudor Revival Style. Other Glen Ellyn Tudor Revival buildings include the Rohm Building, the Acadia Building, and 434-440 North Main Street, which has a unique blend of Tudor aesthetics with the Gothic Revival.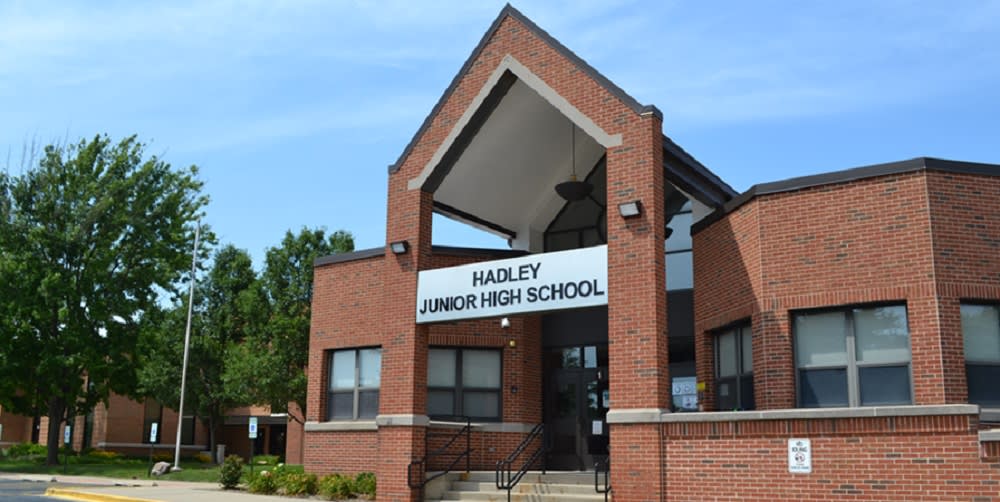 Image credit: d41.org
Classical Revival Style

Perhaps the hardest style to precisely emulate—but the easiest to take inspiration from—is the Classical Revival Style.


The Classical Revival style is also referred to as Neo-Classical or Jeffersonian Classicism. It tends to be typified by simplicity and monumentality. Drawing inspiration from Greek and Roman antiquities, the style emerged after the revolution in the United States and is one of the most popular styles of architecture around the country.


Classical Revival architecture is symmetrical in form and similar to that of a temple. Its designs are typically about two rooms deep, with the longest side facing the street. The most
identifiable
aspects of Classical Revival include a large gabled entrance, and simple Roman Doric or Tuscan-type pillars (particularly those you would expect to see on ancient Greek buildings). These buildings may also include small porches on the back and side.
In Glen Ellyn, the best example of Classical Revival style is the Glen Ellyn Junior High School. With the intricacy of the brickwork, the high arch—that's more than equal to the actual height of the building—and the beautiful archway, it's clear that it has a monumental style to it.


Proportionality
is a big part of Classical Revival-style architecture, which is why it is so common in schools and churches. These buildings are made to seat many people and include big spaces for people to move around and congregate when necessary.
Symmetry is also a big part of this style, which is obvious in the archway of the Glen Ellyn Junior High School. The two secular parts on either side of the arch are symmetrical to one another and apart from the arch, which is how it is easily recognized as Classical Revival.
Ready to buy a home in Glen Ellyn, IL?
From its public buildings to its private residences, Glen Ellyn is a comfortable, stylish location near Chicago with a wide variety of homes to choose from. If you're looking to buy a home in or near Glen Ellyn, contact trusted local realtor
Mike Wolson
for current data on what's available, and helpful pointers on what to expect in terms of competition. Mike and his team will make the process of hunting for your next home comfortable, convenient, and rewarding.