When you're shopping for your dream home in the Chicago suburbs and viewing houses with
Mike Wolson
, you have a lot of suburban cities to choose from. You might be looking at Elmhurst, IL, real estate, and at first glance, this town could seem like all the others.
However, the locals clearly enjoy living in this suburban community. When you ask them, each person seems to have a different thing they love. Here are a few of the primary reasons people choose to live in Elmhurst and love
Elmhurst Real Estate
.
Variety of local Elmhurst restaurants


When you're ready to explore Elmhurst, one of the best ways is by visiting its variety of local restaurants. You have your choice on nights you don't feel like cooking in your gourmet kitchen or want to celebrate a special occasion. Here's a look at a couple of the best.
100 South Chop House and Grill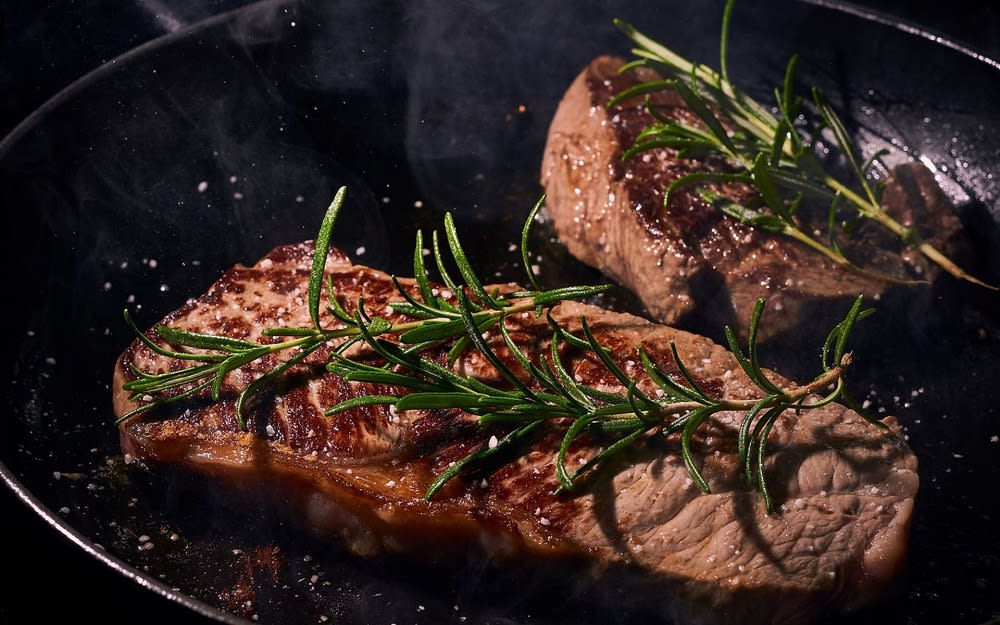 Step back in time with a dinner at
100 South Chop House and Grill
, with its 1950s supper club vibe. This local steakhouse in the downtown area serves only USDA center cuts, and they age them between 21 and 28 days to ensure you enjoy the steak's full flavor. Start your meal with one of the restaurant's tall martinis, or order off the extensive wine list. This restaurant is popular, especially on the weekends, so book a reservation to ensure a table.
Roberto's Ristorante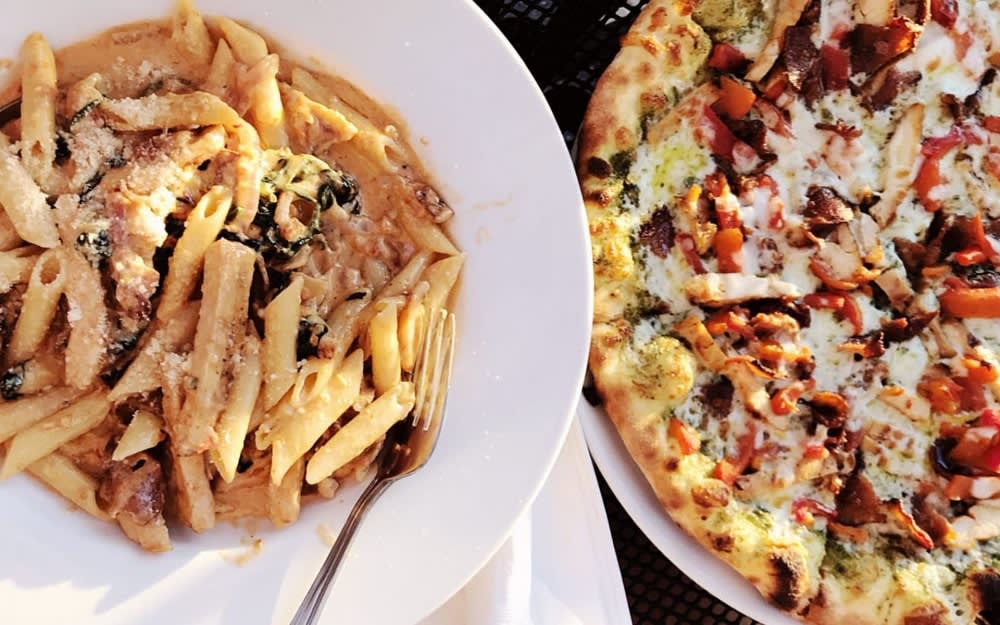 Whether it's date night or a special occasion,
Roberto's Ristorante
is the ideal place to enjoy the taste of Italy. The Mediterranean feel starts as soon as you walk into the restaurant and gaze at the beautiful murals. From baked lasagna to a freshly made pizza with your favorite toppings, this restaurant offers quite a variety of Italian dishes. Indulge in a glass of wine that perfectly complements your dinner. You'll need reservations, or if you prefer, you can order ahead and grab your meal to go.
Numerous beautiful parks


When the weather is nice, you'll want to head outside and enjoy the fresh air. Elmhurst offers a variety of local parks for you to explore. Here are a couple of favorites among the locals:
Wilder Park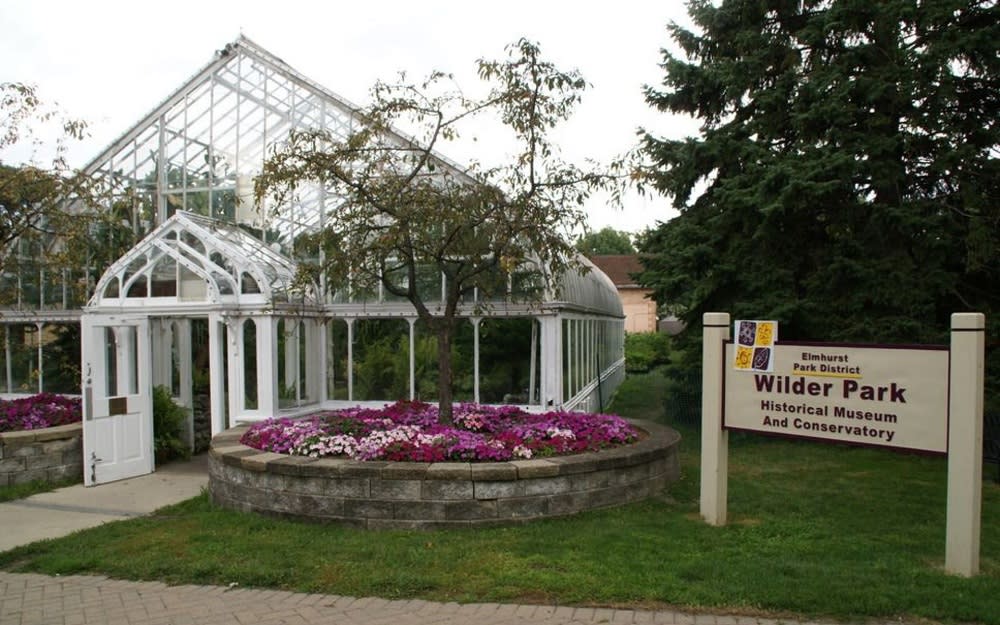 This park sits at the center of town and includes the town's library, the Wilder Mansion, and a conservatory. In the spring, visit the conservatory and meander through the formal gardens in full bloom. The conservatory dates back to 1923, making it part of the local history. There are walking trails for you to stretch your legs and a large playground for your little ones. In the picnic area, you can enjoy dining al fresco.
Berens Park


If you have children, this is the park for you. The temperatures can soar during the summer months, and this park has a splash area called the Hub, where kids race through the water and cool off. You'll also find a putt-putt golf course for a little family fun. When the temperatures dip, this area of the park closes, but you can still enjoy the soccer fields for a little practice and outdoor play.
Plenty of family-friendly activities


No matter the age of your children, you'll find many exciting things to do in Elmhurst as a family. When you're ready to go out and explore, here are a couple of places to check out.
Sky Zone Trampoline Park


There are few who can walk by a trampoline and not get the urge to jump on and do a flip, even "grown-up" children. Sky Zone Trampoline Park is for all ages, including the parents. Imagine how excited your little basketball players are going to be as they soar into the air to sink a basket. You might be amazed at the competitive nature that a game of dodgeball on a trampoline will bring out in your family. Your kids will beg to climb up the Sky Tower so they can hurtle down into the foam below.
Windy City Ninjas Elmhurst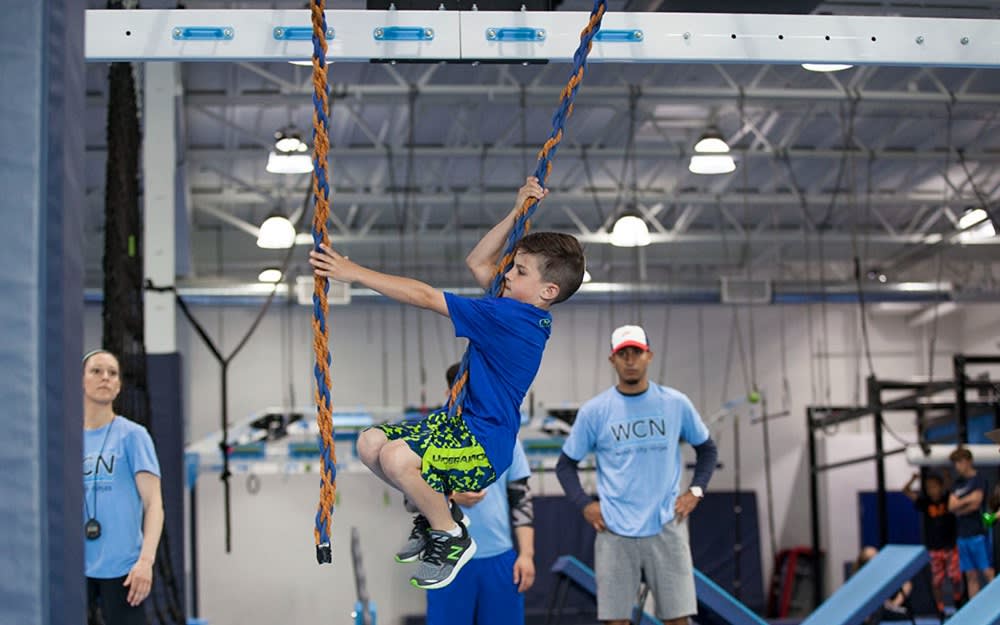 When it's too cold outside to get a little exercise, Windy City Ninjas Elmhurst offers fun fitness classes for the whole family. In addition to classes based on age, they often host family fun night events. You and your kids can climb ropes, swing from one bar to the next, and do other boot camp–type activities. No need to worry about falling because the space features puffy mats to ensure your safety.
Local museums


You likely cherish the culture that museums of all types can bring to your family. You wouldn't expect it, but this charming little suburb has a few local museums for you to enjoy. Here's a look at two of the favorites.
Elmhurst Art Museum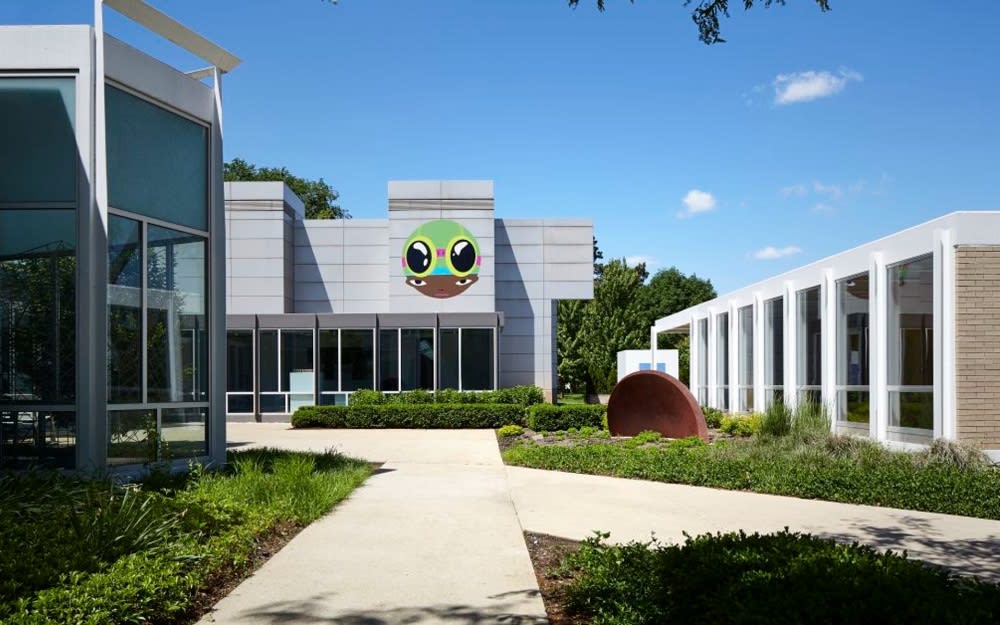 Although it isn't open every day, the
Elmhurst Art Museum
offers a variety of permanent collections and temporary exhibits. The museum does frequent "Museum Days" to encourage families to visit, with free admission and activities for younger museum-goers. Sometimes the exhibits include architecture or artwork. Many of the exhibits include information for a self-guided tour. You can even attend an artist talk, where the artist shares their perspective and process for creating their work. With something new each time you visit, the Elmhurst Art Museum will soon become one of your favorites.
Elmhurst History Museum


Of course, you'll want to learn a little about the history of your new city. The
Elmhurst History Museum
is made up of a permanent collection and temporary exhibits. It also offers a research center for people who want to deep dive into history. The museum sponsors a mobile app to help you explore the history of the area outside of the museum on your own. "By All Accounts: The Story of Elmhurst" is an ongoing exhibit with interactive features and certificates to help you explore the local history.
Gorgeous historic sites


When you move to a new location, you want to discover all the hidden gems that it has to offer. In Elmhurst, you'll find a few historical sites that are beautiful and enrich the history of the area. There are some you can enter and explore, while others can only be admired from the street.
F. B. Henderson House - Frank Lloyd Wright


Frank Lloyd Wright was a famous architect out of Chicago who built amazing homes and a few office buildings in the Prairie and mid-century modern styles. He created unique features that had never been used before his time. The F. B. Henderson House is one of the homes he designed. You can't go inside, but you can take in its beauty and marvelous qualities from the street.
Bronze plaques


As you get to know your new community, you'll notice bronze plaques as you wander through the town. These plaques identify historic locations or event sites throughout the city. The Elmhurst History Museum offers an app with a scavenger hunt for these plaques. This app provides you with essential information about the historical sites where the plaques are located.
Unique festivals


There's nothing like a local festival to build a sense of community, have a good time, and enjoy a beautiful day. Elmhurst offers a few festivals throughout the year that you'll come to love. You might want to check these out.
Elmhurst Craft Beer Fest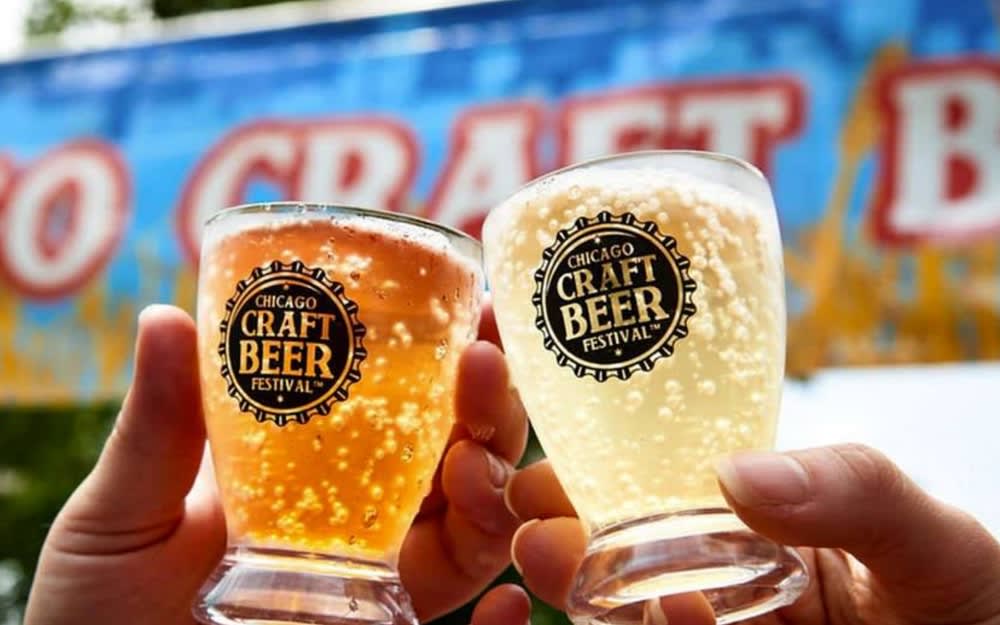 Photo Courtesy of Block Club Chicago

For the past few years, locals have flocked to the Elmhurst Craft Beer Fest to sample the brews of local beer and mead companies. The fest attracts more than 40 brewers each year that offer more than 100 types of beer and meads to sample. This festival normally takes place in early September, when the weather is often ideal for an outdoor event. You'll find a variety of vendors offering food and plenty of seating to enjoy your brews and munchies.
Art in Wilder Park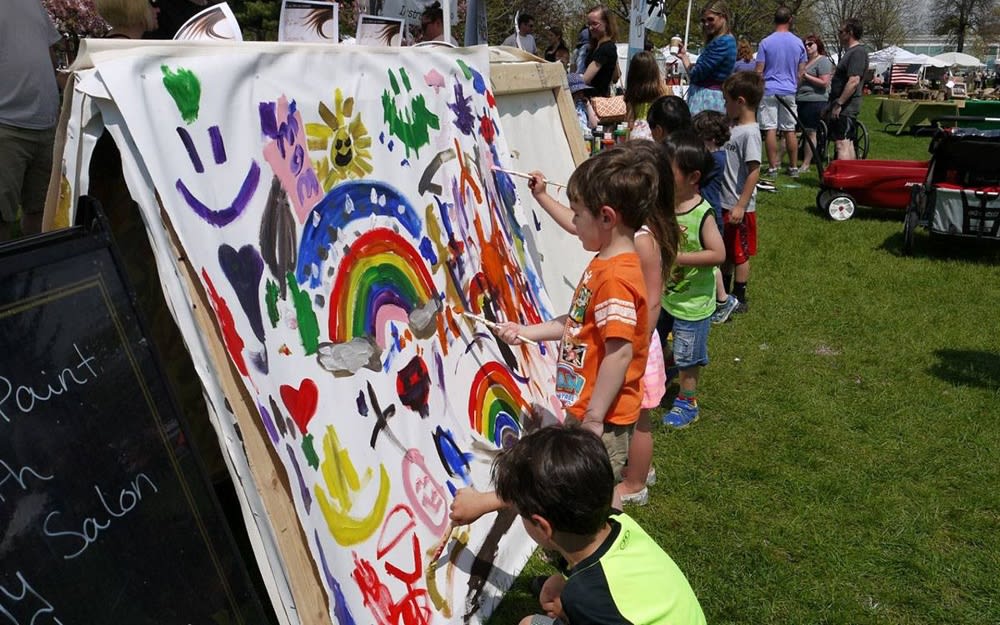 Photo Courtesy of Elmhurst Art Museum
For more than two decades, the Elmhurst locals and visitors to the town have enjoyed the annual Art in Wilder Park festival. This event takes place each spring in Wilder Park toward the end of April and lasts for two days over a weekend. It's a juried art show, and you'll find that many of the artists sell their creations. You can wander from one tent to the next, choosing your favorites. You'll find local food vendors and activities geared for children who might need a break from browsing.
Find your ideal home for sale in Elmhurst, IL


Now that you understand why locals love living in Elmhurst, you may be ready to call it home yourself. Mike Wolson, a real estate agent, can help you tour some of the homes or condos for sale in Elmhurst, IL. When you want to find the ideal luxury home,
reach out to Mike
for help!
*
Header photo courtesy of Elmhurst.org