Equal parts charming and exclusive define Hinsdale. The quiet hamlet of Hinsdale is found a short 20-minute train ride away from downtown Chicago and affords locals and visitors alike a true-to-life glimpse into what resembles a storybook setting.


Trees arched over the bucolic streets form a canopy of leaves for all to admire. Residents of the historic and quaint village strive to preserve the integrity of its old-world charm while embracing the conveniences of modern-day living.


A day in Hinsdale allows you to experience the community's warmth and friendliness. Families delight in any of a host of events and activities held throughout the year that promote small town values coupled with unique fun and excitement.
Explore natural wonders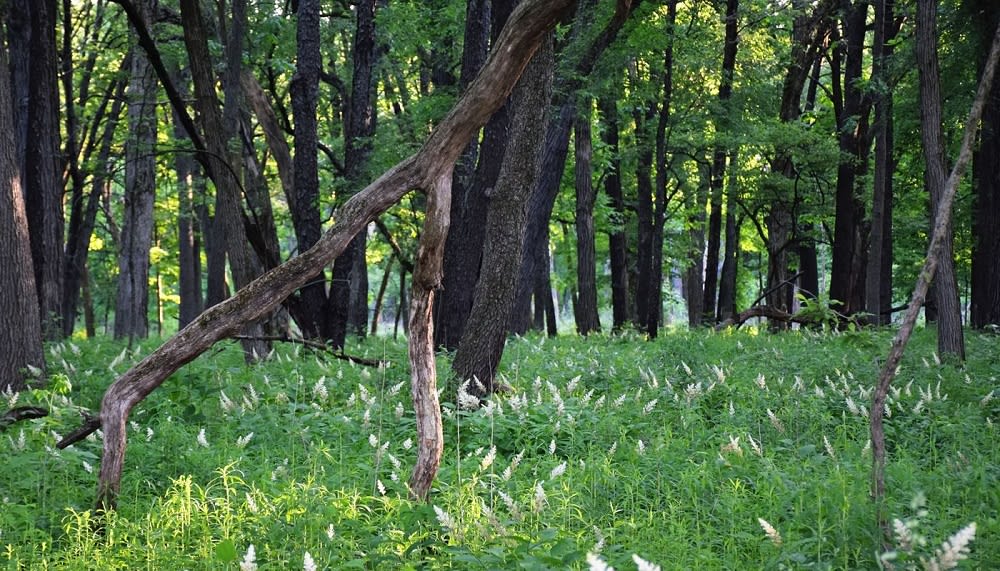 Photo courtesy of Salt Creek Woods Nature Preserve
Salt Creek Woods Nature Preserve
is an ideal destination to visit with kids of all ages. The preserve features remnant oak savanna and oak-hickory woodland, with floodplain forest lining the creek.
In a relaxing and peaceful nature-scape, visitors can walk along the unpaved portion of the Salt Creek Trail through the heart of the preserve. Here, you'll spot a small prairie, along with the marsh and sedge meadows offering a life-sustaining habitat for wildlife.


Immerse yourself in the serenity that envelopes Salt Creek Woods, and escape the everyday stress of big city living. Salt Creek Woods Nature Preserve is designated as one of the highest quality natural areas in the state by the Illinois Nature Preserves Commission.


This 92-acre park is a mix of upland forest and floodplain woods and visitors to the preserve are able to fish, hike, bike, or simply enjoy the lush and beautiful landscape that defines this popular spot.
Learn about local history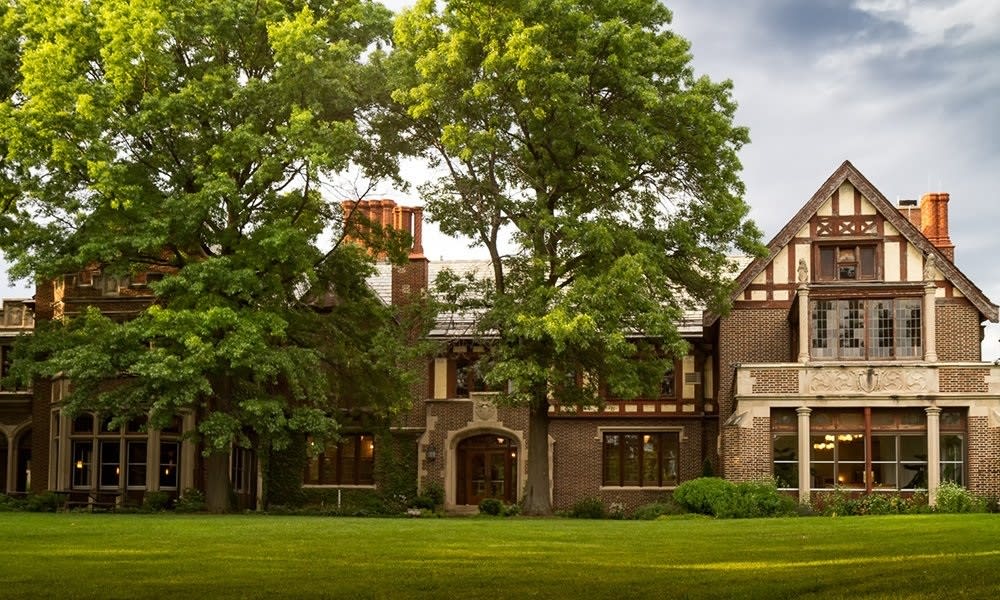 Photo courtesy of dupageforest.org
The
Mayslake Peabody Estate at Mayslake Forest Preserve
is a great locale for history lovers and all those who want to catch a glimpse into the stories and experiences that shaped the local area. Mayslake Peabody Estate is a thriving community space for people to connect to nature and one another through art, culture, and history. Visitors can experience the grandeur of Mayslake Hall at the art, history, and cultural programs offered throughout the year.
Mayslake Peabody Estate hosts nature-inspired art classes and exhibits, lectures about architecture, culture, and history, and concerts by jazz and classical musicians. First Folio Theater performs outdoors in the summer and indoors over other seasons.
Delight in sweet confections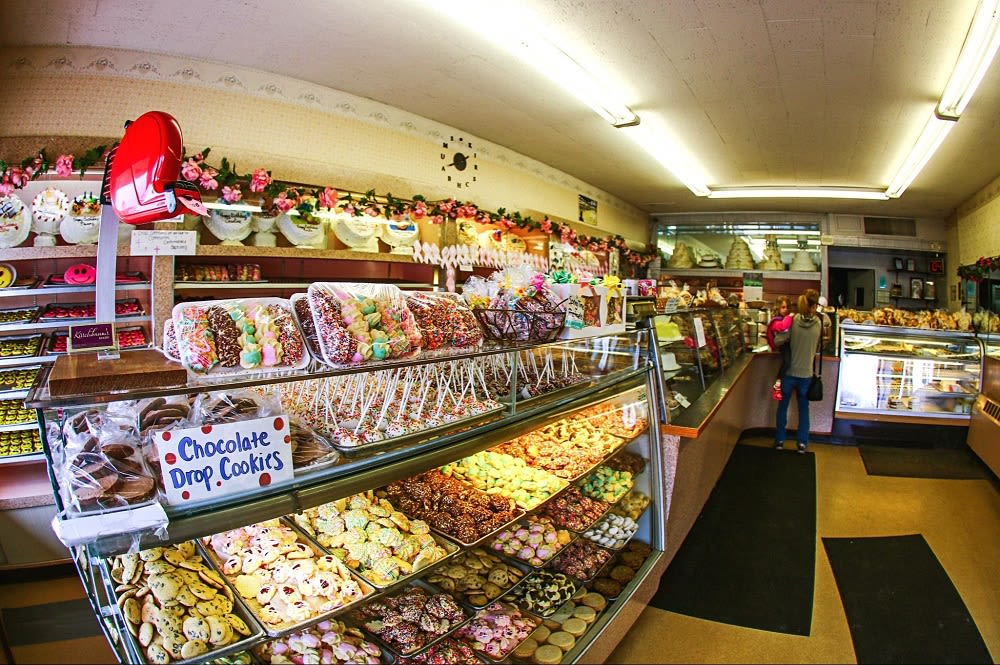 Photo courtesy of Kirschbaum's Bakery
There's something idyllic about enjoying the hometown flavors of a community as sweet as Hinsdale.
Kirschbaum's Bakery
is a family-owned business near Hinsdale founded in 1953. Visitors from faraway places stop by this quaint bakery to enjoy the unique pastries and delicacies amid a friendly and welcoming environment.
Serving generations for nearly 70 years, Kirschbaum's Bakery is a community staple and a strong representation of the small town virtues of communities like Hinsdale. Offering a selection of delicious cakes, cookies, pies, donuts, and other specialty offerings, a visit through Hinsdale wouldn't be complete without popping in for a sweet treat.
Enjoy an afternoon of play
An ideal spot to enjoy a picnic or sit back and relax to relish the sunshine,
Katherine Legge Memorial Park
offers visitors 52 acres of lush, gorgeous, and tranquil greenspace including a lodge where events are held including receptions, weddings, and more. There are tennis courts, nature-based play areas, and picnic spots for families to enjoy.
In addition to the park's beauty, the venue serves as a storied locale and a memorial to Katherine McMahon Hall, wife of Alexander Legge, a prominent American businessman who purchased several acres of land in Hinsdale to create the memorial following his wife's passing in 1924.
Visit a popular Hinsdale landmark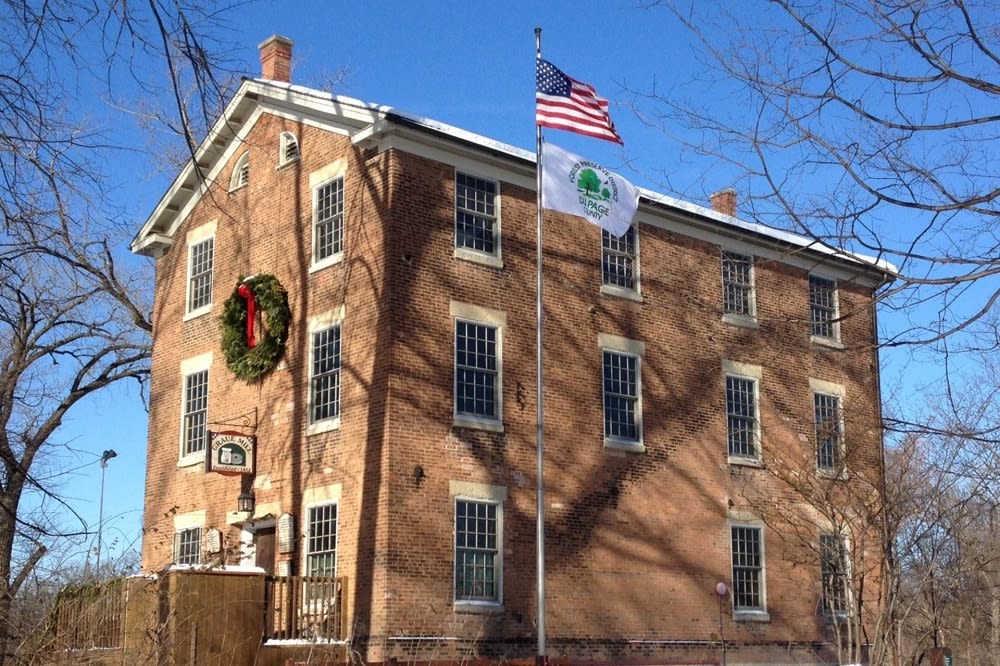 Photo courtesy of Graue Mill and Museum
Graue Mill and Museum
is a Hinsdale landmark and a favorite tourist attraction to learn all about the operating water wheel grist mill and homestead. The space is a bridge between past and present generations and serves as a reminder that understanding history is vital to the future.
The venue hosts a variety of fun and family-friendly activities and events throughout the year, including summer activities for all ages such as Graue Mill Fullersburg Days held in July. For history enthusiasts, Civil War reenactments take place at Graue Mill and Museum in September.


The Museum features artifacts that illustrate life for area residents living between 1850 and 1890 and offers special programming for school-age children and others, including milling, spinning, weaving, and living history presentations. Guests can enjoy walking tours to admire the lovely grounds and enjoy the calm Hinsdale offers.
Take a dip in the Hinsdale Community Pool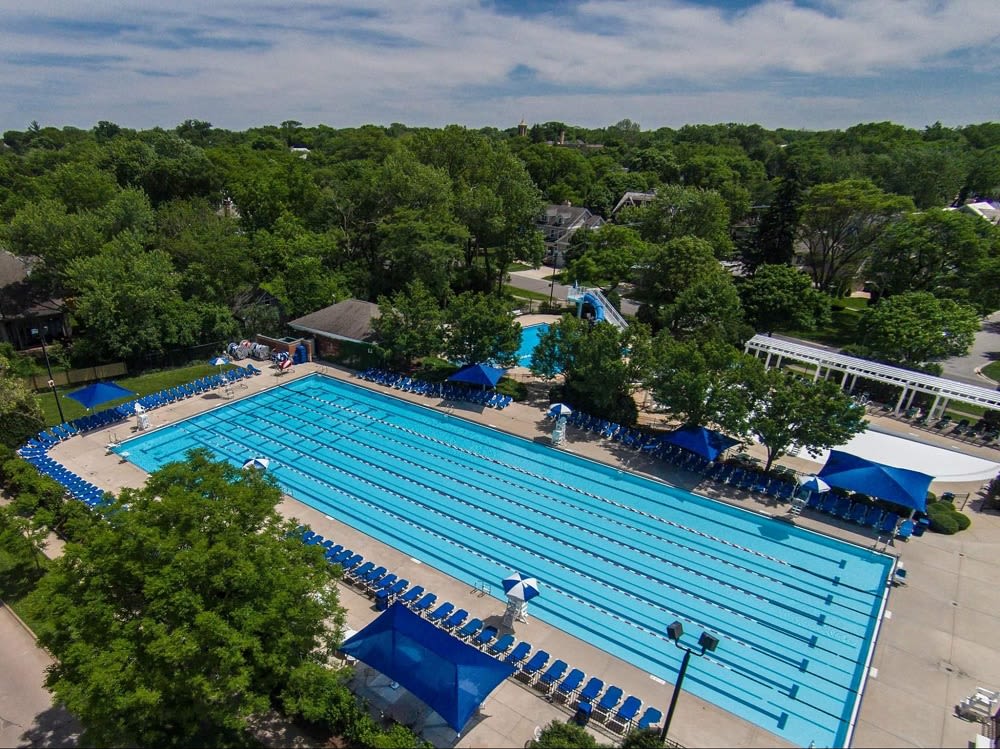 Photo courtesy of Hinsdale Community Swimming Pool
After a day of enjoying the sunshine, families in Hinsdale are able to beat the summer heat with a cool and relaxing dip in the
Hinsdale Community Swimming Pool
. The facility features a 50-meter pool with a 25-yard "L" shape design depth from 3.5 to 5 feet, and a diving pool with a drop slide and two one-meter and one three-meter diving boards.
The wading pool area includes a zero-depth walk-in wading pool with water play features. A separate sunbathing area, a bathhouse with locker rooms, and a concession area are included. The
Chicago Underwater Hockey Club
often hosts New Member Clinics and guests are always invited to contact the facility to inquire about participation and upcoming events.
Searching for the right suburb near Chicago to find a new home in and move to? The western suburbs are filled with excellent choices, including Hinsdale, Elmhurst, Glen Ellyn, Downers Grove, Wheaton, Oak Park, River Forest, La Grange, and many more. Contact Real Estate Agent Mike Wolson at 312-388-8840 or
[email protected]
for a real estate tour to learn the best areas outside of Chicago for families to move.