Glen Ellyn in DuPage County is undeniably one of the best places to enjoy a memorable outdoors in Illinois. This charming
Midwestern town
offers beautiful views, a laidback urban-suburban mix feel, and plenty of outdoor fun and leisure activities.

Here are 12 ways to enjoy your day in this town:
Interact with the wildlife at Willowbrook Wildlife Center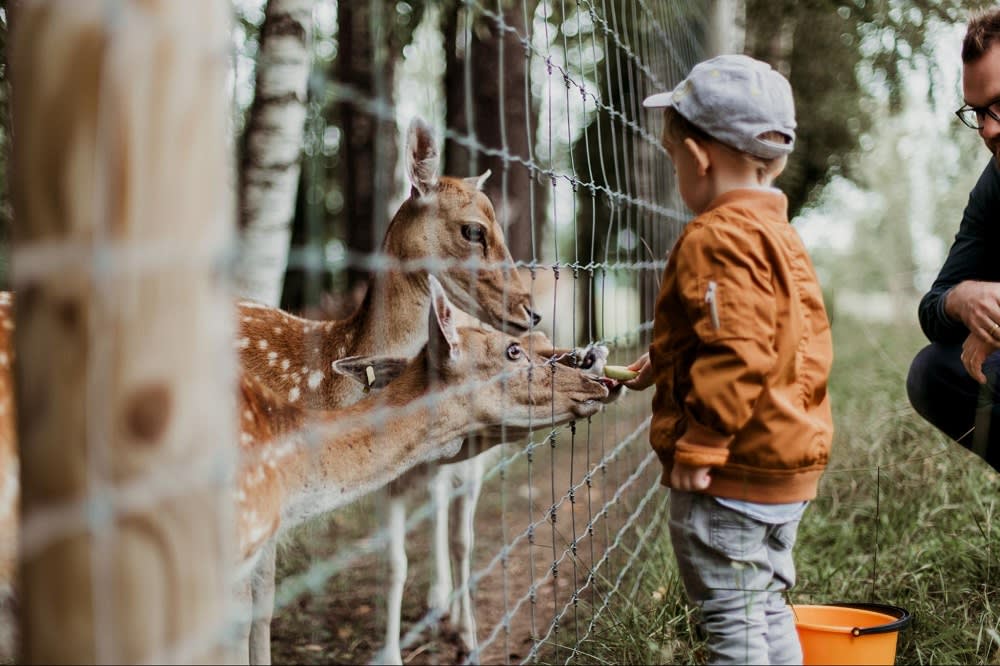 Willowbrook Wildlife Center is a lovely native wildlife rehabilitation center providing care and treatment to injured and orphaned wild animals. Home to several birds, amphibians, reptiles, and mammals, the Center serves as a resource to teach DuPage County's residents and visitors about living in harmony with local wildlife. You can follow the limestone trails of the Center to enjoy the stunning scenery and a close-up experience with native wildlife. Start your outdoor at the Visitor's Center to get some crucial information about the animals living in the DuPage Forest Preserve and watch as the friendly staff of volunteers and professionals care for the baby animals. If you are adventurous, follow the half-mile nature trail cutting through prairie, woodland, savanna, and wetland habitats to glimpse woodchucks, salamanders, and foxes.
Catch a show at McAninch Arts Center
The McAninch Arts Center is a conveniently accessible cultural art and gathering spot in DuPage County, providing unmatched entertainment and enriching programs. Each season the arts center host over 200 performances of plays, concerts, and lectures in their theatres. You can also enjoy numerous art exhibits in the
Cleve Carney Museum of Art
, arguably one of the iconic places to visit in Illinois. Some of the family-oriented programming offered by the center includes free outdoor summer concerts and immersive educational programs. When you visit, you will always get plenty of free parking, an inviting ambiance, and alluring experiences that leave lasting memories.
Have a great family time at the Maryknoll Park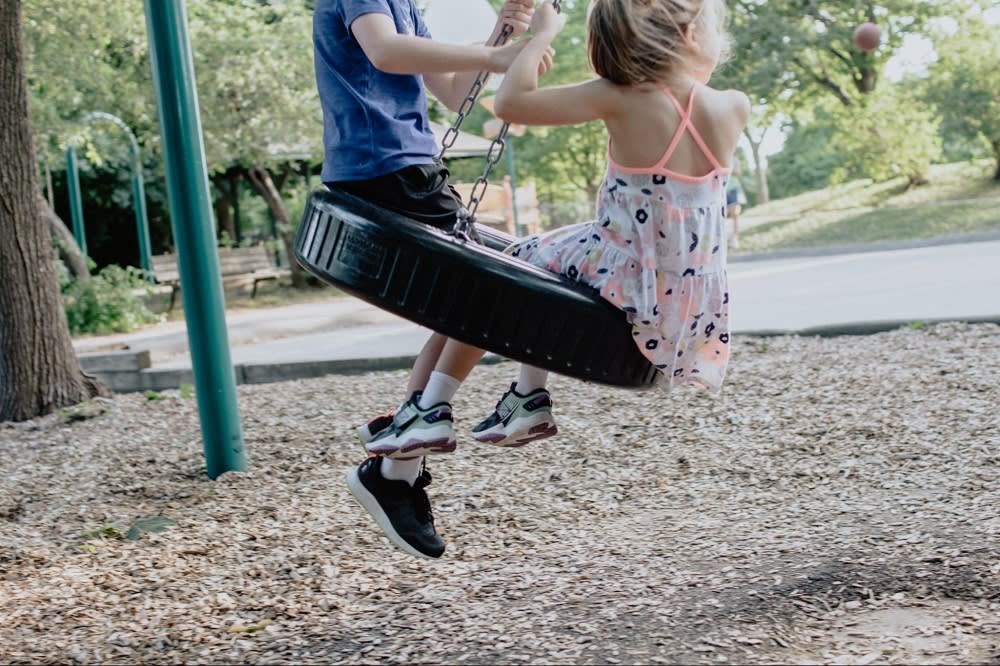 Located at 845 Pershing Avenue, south of Route 38 and east of Route 53, Maryknoll Park is home to unmatched Adventure Playground and Youth Playground. It comprises about 25 acres and features two playgrounds, a splash park, a miniature golf course, and bocce ball courts. There are also bocce ball courts, a public shelter, and a party tent that you can rent for any of your private events. If you are a sports enthusiast, you can enjoy a great time at the 9-hole disc golf course at the Holes & Knolls Miniature Golf. The blue course has 18 holes in length, spread out on flat slopes that are easily accessible by foot or wheelchair. If you are a family person, your kids will undoubtedly have a great time at Splash Park. The Splash Park features 12 interactive spray pieces and offers an affordable family fun experience for only $3 per child (ages 1-14).
Unwind on the shores of Lake Ellyn Park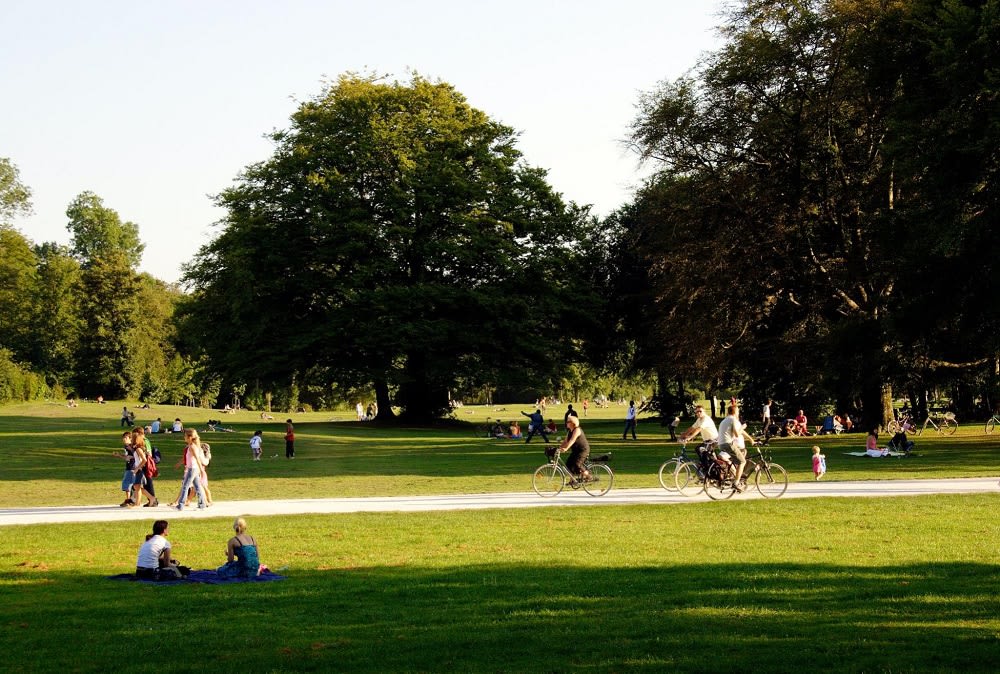 Your outdoor adventures cannot be complete without visiting the beautiful Lake Ellyn Park. The park offers 25 acres of scenic beauty with picnic areas, tennis courts, walking trails, a fishing deck, a playground veteran's memorial, and a ten-acre lake. You can take a relaxing stroll on the shores of the lake or explore the pathways leading to the scenic wooded restoration zone full of native plants and protected species such as oak woodland. Stop by the shore of the lake to get a glimpse of natural flora accentuating each season and take panoramic photos to document your adventure. There is also a large deck off the east side of the Boathouse, offering amazing views of the lake and a variety of wildlife.
Practice your golf swing at Village Links Golf course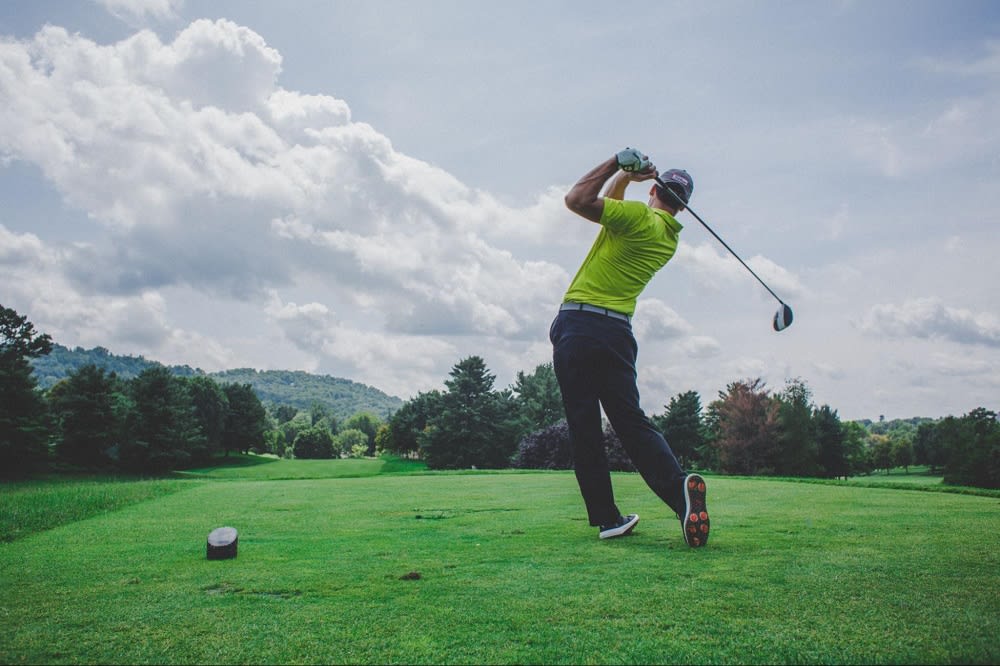 The Village Links Golf course is a village-owned golf course in Glen Ellyn offering 27 holes of golf, numerous leagues, comprehensive junior programming, and all-year dining. It is a beautiful place to tee off and enjoy a round of golf with friends or family. After an exhausting day at the course, head over to Reserve 22 clubhouse to dine or wine and make new friends. You can also swing into the adjacent 30-seat bar to enjoy some cool music over a drink or meal.
Revive your creativity at the Bottle and Bottega

The Bottle and Bottega is the ultimate place to enjoy some fun activities in the town. During your visit, you will get together with a group of people and paint the same picture under the guidance of a professional art instructor. It doesn't matter whether you know anything about painting; you are sure to get your inner artist inspired to deliver beautiful paintings at the end of each session. You can enjoy a blend of hands-on art parties over a glass of your favorite wine as you take part in some creative pursuits such as holiday-themed projects, Illum art, and glass painting. Bottle and Bottega host daily paint and sip parties, kids' birthday parties, family events, company team builders, and fundraisers.
Have a fun family time at the Churchill Park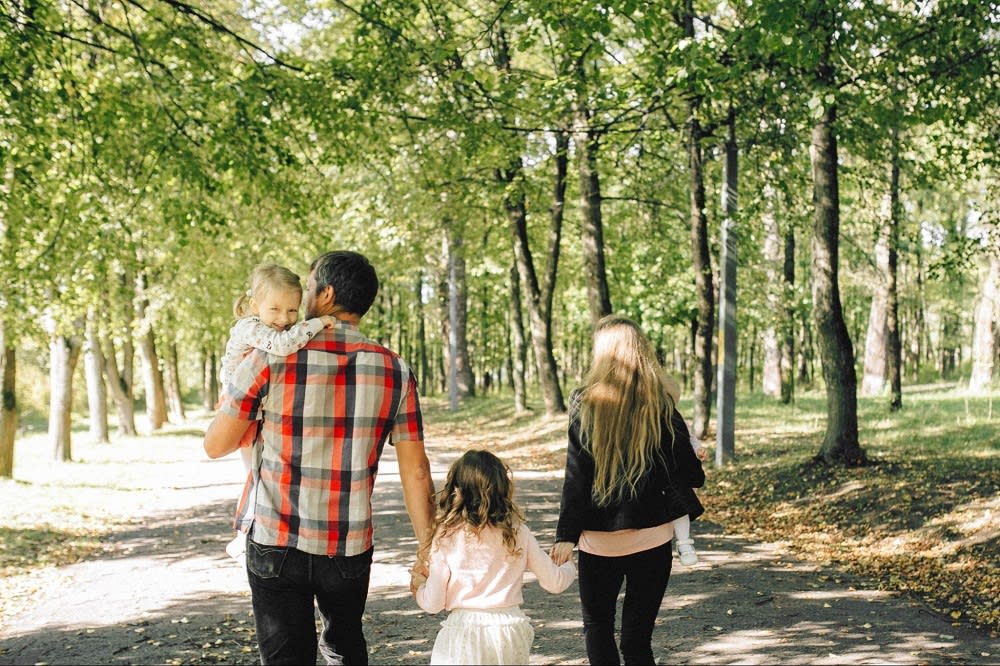 Churchill Park is Glen Ellen park's largest natural area featuring 20 acres of wetland habitat, prairies, and woodland. It is home to hundreds of species of all kinds of native plants such as milkweeds, asters, sunflowers, coneflowers, and other unique sedges and grasses. If you love watching birds, Churchill Park offers up to 120 species of birds to keep you company. These include rare species such as swallows, bluebirds, woodpecker species, wood ducks, and green and black woodpecker species. You can take a stroll around the ponds to catch a glimpse of great blue herons and egrets. If you are a family person, Churchill Park offers a lot of family-themed activities, including picnics, nature walks, biking, and more.
Get some activity at the Great Western Trail

If you are a cyclist, walker, or jogger, the Great Western Trail is a great place to get the adrenaline pumping. The Great Western Trail trudges along 12 miles of an old abandoned railway corridor cutting through DuPage County's farmland and suburban areas. The crushed limestone trail play hosts several recreational attractions and historical buildings in Wheaton, Lombard, Glen Ellyn, and Villa Park. Cyclists, walkers, joggers, equestrians, and cross-country skiers can link the east and west segments of the trail with the western terminus of the Great Western Trail. You can also take the Illinois Prairie Path north and west to Elgin, where the trail marries into the Fox River Trail. At the trail's western end is a parking area situated on the Klein Creek Farm Forest Preserve and Nature Center on County Farm Road.
Have memorable family time at Panfish Park
Panfish Park offers one mile of crushed limestone trail meandering around a beautiful pond. The Park, which is owned and managed by Glen Ellyn Park District, features several swings, a see-saw, three slides, a walking bridge, monkey bars, a sand pit, and picnic tables for outdoor enthusiasts. It offers a small but well-maintained and equipped playground for your family time. The
Panfish Park
also features a walking trail and a pond for an evening fishing experience (catch and release). There are also several fast food chains and ice cream shops nearby.
Enjoy some sporting activities at Holes 'n Knolls miniature golf course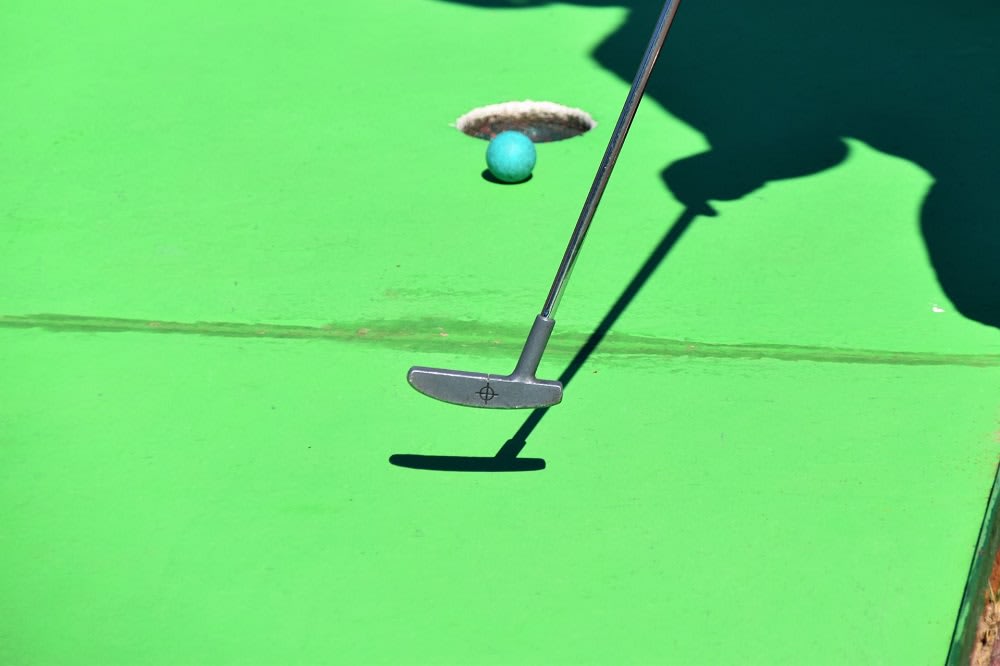 Maryknoll Park has something for everyone, from kids to grown-ups. There is an Adventure Playground and Youth Playground for the young minds to explore and have fun. The Adventure Playground features a FREE 75′ zipline, 2-person swing, and a 25′ climbing feature, while the Youth Playground boasts swings, a tree house, and a sandbox with water features. Maryknoll Park is also home to the Holes 'n Knolls miniature golf course for some fun teeing time. You can have a memorable picnic lunch or large family gathering on the large fields right there. Visitors and residents can choose to play bocce ball, cornhole, or horseshoe in the open pay area. If you are a party animal, a party tent and picnic pavilion are available to rent, especially during the summer. However, keep in mind that you are not allowed to host parties at the public shelter.
Take a relaxing dip in the Sunset Pool

If you visit Glen Ellyn during summertime, you can cool off from the hot Midwestern summer temperatures with a refreshing dip at the Sunset Pool. The Sunset Pool offers diving boards, water slides, and a beach play area where everyone can enjoy some exciting swim. Just keep in mind that you must have a season pass, five visit pass, or payment of the daily admission to gain entry into the pool.
Bury all your worries at the CluedIn Escape Room

The CluedIn Escape Room offers a live-action game for groups of up to 6 people. It offers a variety of puzzles, riddles, games, and storylines. You have a specified amount of time to solve them in a particular order for you to "escape" from the room. Grab a group of friends and have a blast testing yourselves with complex brainteasers.
Head to Glen Ellyn today for fun-filled outdoor activities

Glen Ellyn is arguably one of the best family-friendly destinations providing several exciting outdoor activities to try. Book the next flight and head to this small town to sample a range of action-filled outdoor activities, from teeing off at top-rated golf courses, taking a run on meandering trails, to strolling through natural spaces. You can also enjoy a laid-back day watching birds, fishing, or picnicking with family and friends.